Welcome to Kat's Kennel! We Specialize in Toy and Tiny Toy Breeds.

Call 229-294-9843 Today and Speak with a Professional Breeder
Please use the blue navigation bar above to find the puppy of your dreams!!

---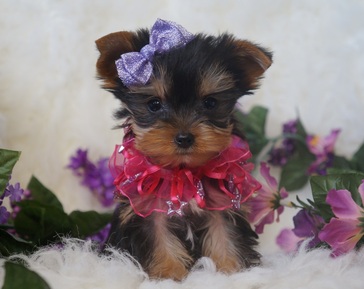 Beautiful Yorkies and Maltese Raised Here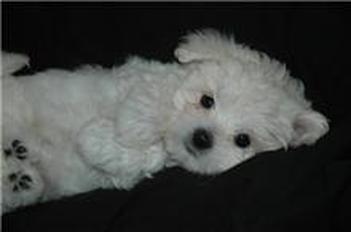 Maltese, Morkie and Yorkie Puppy Breeder in Georgia
Welcome to Kat's Kennel, a professional and trusted Maltese and Yorkie breeder in Pelham, Georgia. Breeding dogs since 2000, our fourteen years of experience in the breeding business will shine through in your experience with us.
We are located in Pelham, Georgia, which is in the southwest corner of the state. We are three hours south of Atlanta and one hour north of Tallahassee, Florida. We are also one hour east of Dothan, Alabama and one hour south of Albany, Georgia.
Our most popular breeds are the Maltese and the
Yorkshire Terrier
, but we also have a few designer breeds such as Yorkie-Poos,
Morkies
, Malti-Poos, and Peke-a-Poo's. Specializing in toy and tiny toy breeds, we breed for health and temperament, and all of our moms and dads are very sweet and loving.
Treated as a part of our family, we make sure all of our puppies have a great start, so you can really enjoy them when you get them home. To that end, our 900 square foot puppy room is climate controlled, and houses all of our moms and babies. With a satellite TV (to watch Animal Planet all day!), clean fluffy beds and huge containers of toys and chews to keep them busy and happy, we ensure a positive and healthy environment for all of our babies and parents.
To ensure their comfort and happiness, all of the tiny babies have heating pads and all of the kids always have someone to sleep with and play with. The comfort and mental and physical health of our babies ranks high in our hearts and aids in the transition for our puppies from our home into yours.
Come and meet your new family member in person by making an appointment to come to our home. Alternatively, we will gladly ship your new family member to an airport closest to you for an all-inclusive fee of $350.00--all you have to do is be at the airport to meet your new baby. Shipping dogs for over 10 years, we are experts in making the arrangements and shipping as close to you and your schedule as is possible.
Accepting Visa, Master Card, Discover Card and cash, we make it simple and convenient to bring home your new baby. Call us at 229-294-9843 or email us at
kathy@katskennelpups.com
about our babies, the purchase process, or shipping questions.
PLEASE ASK US ABOUT OUR RETIRED MOMS AND DADS!!!
Kat's Kennel
556 Humphries Rd.
Pelham, Georgia 31779

WE ACCEPT VISA, M/C, DISCOVER, AND CASH FOR YOUR CONVENIENCE
Disclosure: We do NOT guarantee against hypoglycemia and in the event of a death there must be a necropsy performed.