Welcome to Kat's Kennel! We Specialize in Toy and Tiny Toy Breeds.
Currently ,We have morkies, toy poodles coming up, please call 352-538-9431 for info.
all 352-538-9431 Today and Speak with a Professional Breeder
Please use the blue navigation bar above to find the puppy of your dreams!!
​
If you are viewing this web-site on your phone there is an icon usually to the top left of the page that is 3 lines. Touch that icon and a drop down box of the puppy pages will appear . Choose the breed you are interested in and open that page or pages to see all photos and info
---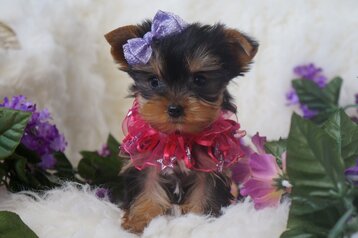 Currently ,We have morkies, toy poodles coming up, please call 352-538-9431 for info.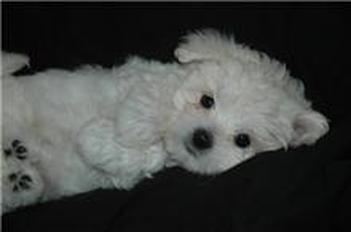 Our business has recently moved to Florida! Our new address is listed below.Welcome to Kat's Kennel, a professional and trusted Morkie and Yorkie breeder currently moved to High Springs, Florida. Breeding dogs since 2000, our nineteen years of experience in the breeding business will shine through in your experience with us.

We are located in High Springs, Florida, which is small peaceful town in North Florida. We are two hours west of Jacksonville, two hours south of Tallahassee and two hour north of Tampa, Florida. We are also one hour south of state of Georgia.

Our most popular breeds are the ​​​Yorkshire Terrier, Maltese, and Toy Poodle, but we also have a few designer breeds such as Yorkie-Poos, Morkies, and Malti-Poos. Specializing in toy and tiny toy breeds, we breed for health and temperament, and all of our moms and dads are very sweet and loving.

Treated as a part of our family, we make sure all of our puppies have a great start, so you can really enjoy them when you get them home. To that end, our 1150 square foot puppy room is climate controlled, and houses all of our moms and babies. With a satellite TV (to watch Animal Planet all day!), clean fluffy beds and huge containers of toys and chews to keep them busy and happy, we ensure a positive and healthy environment for all of our babies and parents.

To ensure their comfort and happiness, all of the tiny babies have heating pads and all of the kids always have someone to sleep with and play with. The comfort and mental and physical health of our babies ranks high in our hearts and aids in the transition for our puppies from our home into yours.

Come and meet your new family member in person by making an appointment to come to our home. Puppies are not shown without an appointment . Simply call us at 352-538-9431 or 386-243-4442 to make an appointment to meet the babies. Accepting Visa, Master Card, Discover Card, Amex, Paypal, and cash, we make it simple and convenient to bring home your new baby. Call us at 352-538-9431 or email us at vspetresort@gmail.com about our babies or the purchase process.
Kat's Kennel
578 SE Brawley Terrace,
High Springs, Florida 32643

Puppies shown by appointment only !!
WE ACCEPT VISA, M/C, DISCOVER, AND CASH FOR YOUR CONVENIENCE